Announcing! 2018 Annual Memberships Available from Luvable Dog Rescue & American Bully Breed Rescue Foundation! What a great way to show your support. Luvable saved almost 300 dogs last year alone! In addition we donated over $60,000 to Pit Bull Advocacy groups and to aid in the spay and neuter of dogs! Be a part of our Compassionate Action today! Join us! Right Click on Membership form to download and print.
W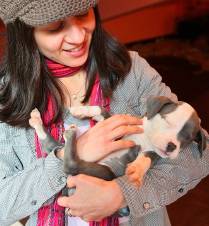 e are always in need of volunteers! We have many dogs that all require lots of love and of course lots of work to care for them all every day. All our dogs need to be walked and played with daily. Other needs include cleaning and help with different chores, so there are a lot of things to do depending on how you would like to help.
Luvable Dog Rescue 2018 Calendars on sale now! Pablo and Picasso or Pika Out of the Hole!
$25.00 or two for $45.00 or FIVE for $100.00 – GREAT Christmas present and you can feel even better since all proceeds go directly towards Luvable Dog Rescue.
Fundraising Partners
Sign up wi
th ResQwalk TODAY.
ResQwalk is a mobile app that enables us to raise money for our Luvable dogs every time you go for a walk.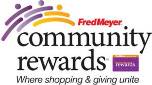 Link your Fred Meyer Rewards card to donate to Luvable Dog Rescue
1.) Click "Fred Meyer" link above.
2.) Click on the purple button that says "Link your Rewards Card Now".
3.) Sign into your account on the left or create an account on the right.
4.) Once you have an account, go to the Community Rewards section on the bottom right.
5.) Search for Luvable Dog Rescue and add us to your rewards card!
THANKS to the VETERINARIANS who help us every day with the care of our rescues! We couldn't do it without you!
Please help support one of these local veterinarians by giving them your business!!