DONATE TODAY!
A donation can be sent through PayPal
2018 Luvable Calendars!
Please visit our
Etsy Shop
to purchase your 2018 Pika "Out of the Hole" Or 2018 Pablo and Picacsso Calendar with all proceeds benefiting Luvable Dog Rescue!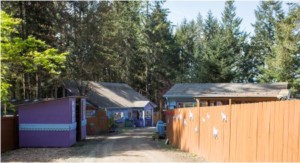 Address:
Luvable Dog Rescue
P.O. Box 50367
Eugene OR 97405
Luvable Dog Rescue is not a public shelter and therefore not open to the public. We are a private rescue and all visitors must be scheduled by appointment only. Once you have been approved as an adopter or volunteer you will be given the physical address.
Please note: Luvable Dog Rescue DOES NOT TAKE OWNER SURRENDERED DOGS or drop offs UNLESS they were adopted through our rescue.

Please contact your local shelters/ humane societies about their owner surrender policies. If you are from the Eugene area please contact 1st Avenue Shelter-Greenhill Humane Society at 541-689-1503.
ADOPTION EVENTS!!
To be Determined at PetSmart 2858 Willamette St.
MEET OUR PARTNERS